Generic Staff Account
Administrator
Whitelisted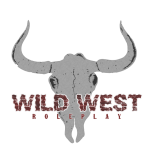 ​
Welcome to Wild West RP.
If you are looking to get Whitelisted, please note that Whitelist applications only open up once every two to three weeks. Please click
HERE
to see the current schedule for Whitelist application waves.

Ensure before submitting your application that you meet the following requirements:
If you need to change your forum name to match your character name, you can change it yourself through the link above OR by submitting a Name Change Request HERE if you have already changed your forum name in the past 30 days.
Click HERE to go to the Whitelist application, or go to the Whitelist Application forum and click "Submit Whitelist Application"
Good luck, and welcome to the West
Last edited by a moderator: